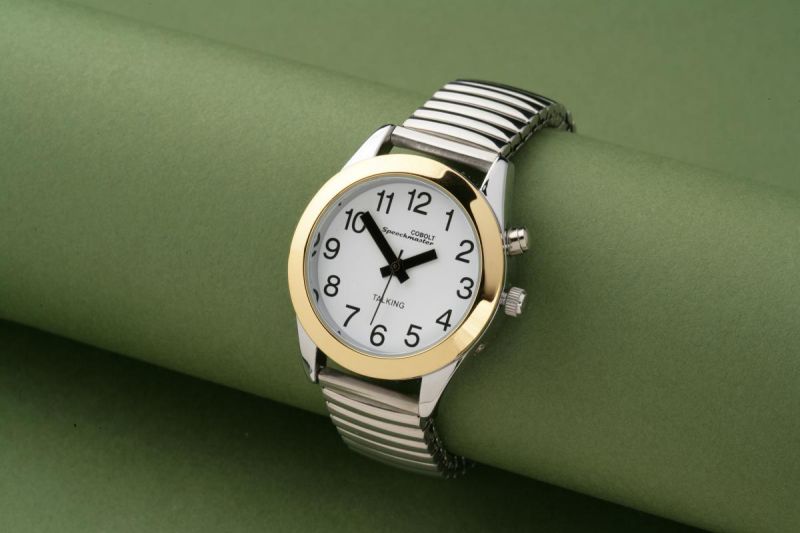 W24 Ladies Talking Calendar Alarm Wristwatch
This modern attractive male voice watch has been designed for ease of use. The watch will speak the time, date and has an alarm function. The first press of the single button gives the time and the second press will announce the date. Pressing the recessed button on the side of the case in conjunction with the time button sets the watch functions thus not allowing watch settings to be changed inadvertently. Available with either black leather strap or expanding bracelet.

Case size 32mm - 1.25" diameter x 13mm - 0.51" thick. Powered by 1 X CR2025.