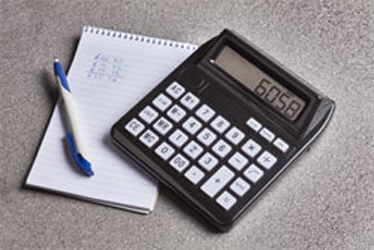 Touch Talking Desk Calculator
An 8 digit display calculator with a difference. You can turn on a touch facility which enables you to hear the number when you place your finger over it, before you actually press the button to enter the number. It has the same functions as a basic calculator with the addition of a square root key and memory keys. There is an earphone included for added privacy and the volume is adjustable.

Size 158mm 6.2" (w) x 180mm 7" (l) x 50mm 2" (h)

Powered by 2 x AA alkaline batteries (included).

PLEASE NOTE THE LANGUAGE BOX BELOW INDICATES THIS PRODUCT AS HAVING A MALE VOICE, THIS IS INCORRECT AND THE CALCULATOR HAS A FEMALE VOICE.