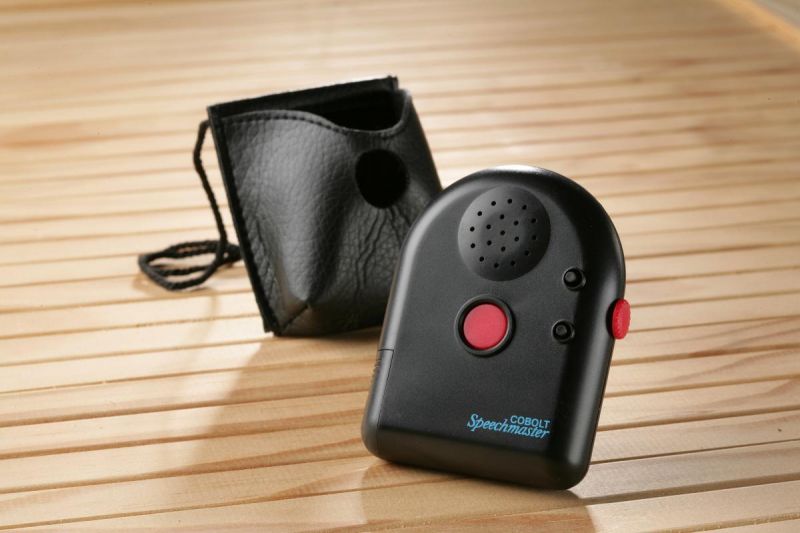 Talking Voice Recorder
The talking voice recorder can be carried in your pocket or in the faux leather carry pouch provided. Simply press one button to start the recording and press again to stop.The volume is adjustable using a winder located on the right-hand side of the unit. Easy selection between messages by pressing the up or down button. Each message has a pause and repeat function. Spoken instructions when using the product. This product is ideal for recording shopping lists, phone numbers and short messages.
Size 65 mm 2.56" (W) x 85 mm 3.35" (L). Powered by 2 x AAA Alkaline batteries (included).

2 Versions Available:
Model A: Records up to 30 messages, each with a length up to 30 seconds.
Model B: Records up to 3 messages, each with a length up to 5 minutes.
(Please specify which model when ordering).