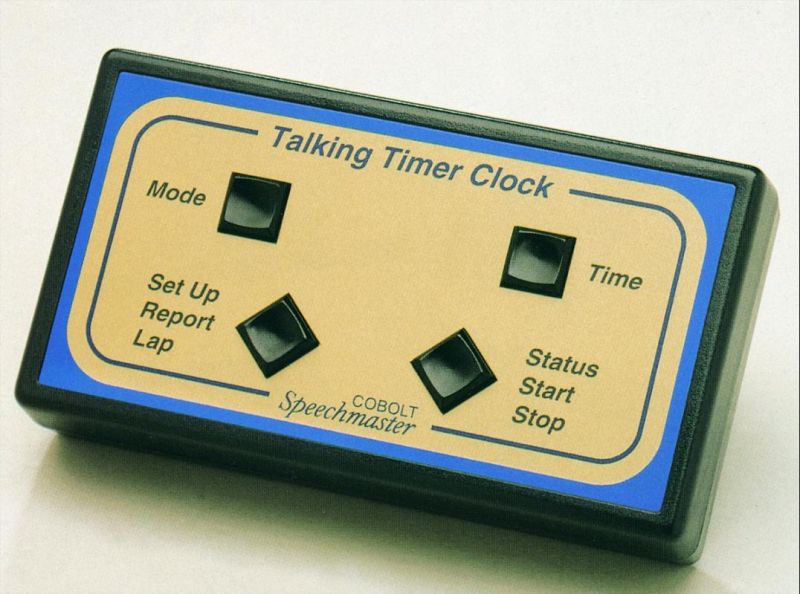 Talking Timer Alarm Clock
This clock has all the timekeeping and alarm functions of our talking calender clock, with the same high quality speech, multiple alarms etc but without the day, date or calendar features.
Instead it has comprehensive timer and stopwatch functions.
These include repeating pill timer, 100th second stopwatch with lap timers, count down timer with time to go reporting at the touch of a button,etc,etc.

Designed to be very quick and easy to set.
Size: 144mm - 5.67" (W) x 81mm - 3.19" (L) x 34mm - 1.35" (D).
The timer clock is powered by 1 x standard 9v PP3 Alkaline battery. Can also be powered by optional mains adapter.
Male speech.

Supplied with or without batteries.