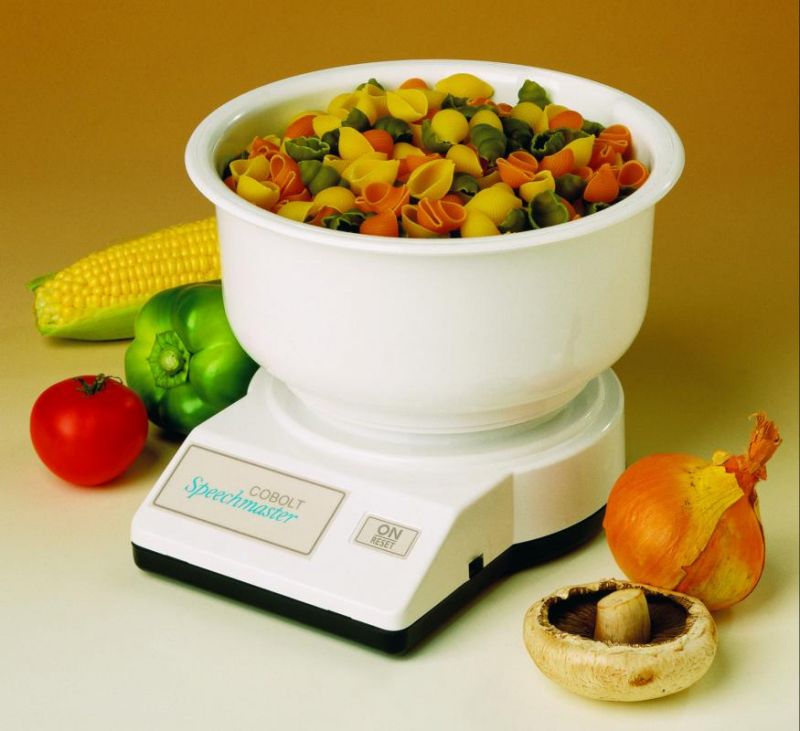 Talking Kitchen Scale MK V
Continuous development has enabled us to incorporate a number of improvements into our latest version of this well known product. The scale now has adjustable volume control, weighs up to 5kg/11lb in 5 gm/half ounce steps. Accurate to within 2%, it has a large secure bowl and non slip feet. The scale is easy to use and has a smooth surface for easy cleaning. It weighs in both imperial and metric units.
Size of base 175mm, 7" (W) x 230mm 9" (L) x 83mm 3.28" (H).
Size of bowl 230mm x 9" (Dia) x 106mm 4.3" (H).
The scale is powered by either a mains adaptor, which is supplied or 1 x PP3 battery.
Please specify which language you would like in the feedback box during the ordering process.
To watch a customer YouTube video on this product please click the link below or alternatively copy the web address to your browser.
"Click this link"
https://www.youtube.com/watch?v=HE7B-4keaSc