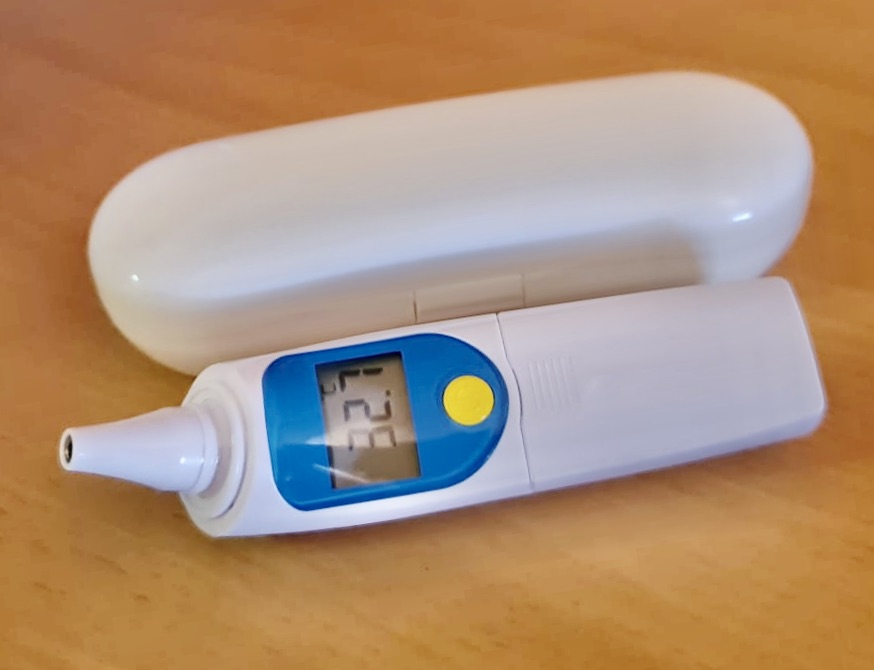 Talking IR Ear and Forehead Thermometer
This talking portable handheld Infrared thermometer allows the user to check temperature via ear or forehead, giving an accurate reading for both in just one second. Its quick and easy use means that it requires only 2 button pushes with audible cues before the device announces the reading in either Celsius or Fahrenheit. The device automatically stores up to 12 of the previous readings ( these are not spoken), It comes complete with a protective storage case.

Powered by 2xAAA batteries(included)

Thermometer 35mm x140mm x 30mm

Case 50mm x145mm x 40mm

.