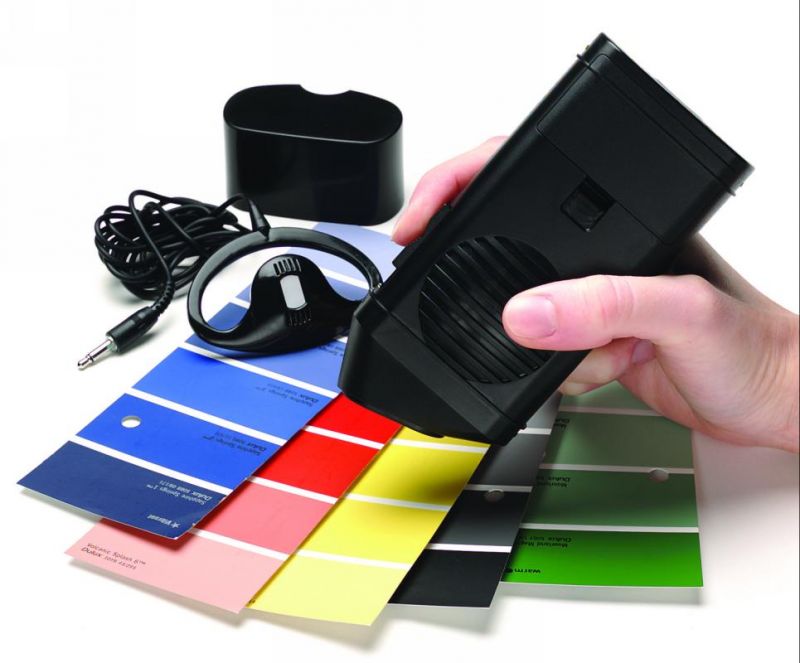 Talking Colour Detector
Very light and easy to use, this device has a wide range of useful applications from checking the colour of clothes to the ripeness of fruit while shopping! Simply select one of the three available volume levels and hold the front of the unit against almost any surface - paper, cloth, wood, plastic etc and the colour will be spoken. The device uses our own high quality speech system and is available in several languages. Supplied with a clip on cover to protect the sensors while being carried in a pocket and an earphone which turns the speaker off to avoid disturbing others. The cover clips onto the back of the case when the device is being used. The case has been ergonomically designed for both right and left handed use and can be held comfortably in several different ways.
Size: 61mm - 2.43 (W) x 141mm - 5.57" (L) x 34mm - 1.35" (D).
Powered by 1 x PP3 9v alkaline battery (supplied).