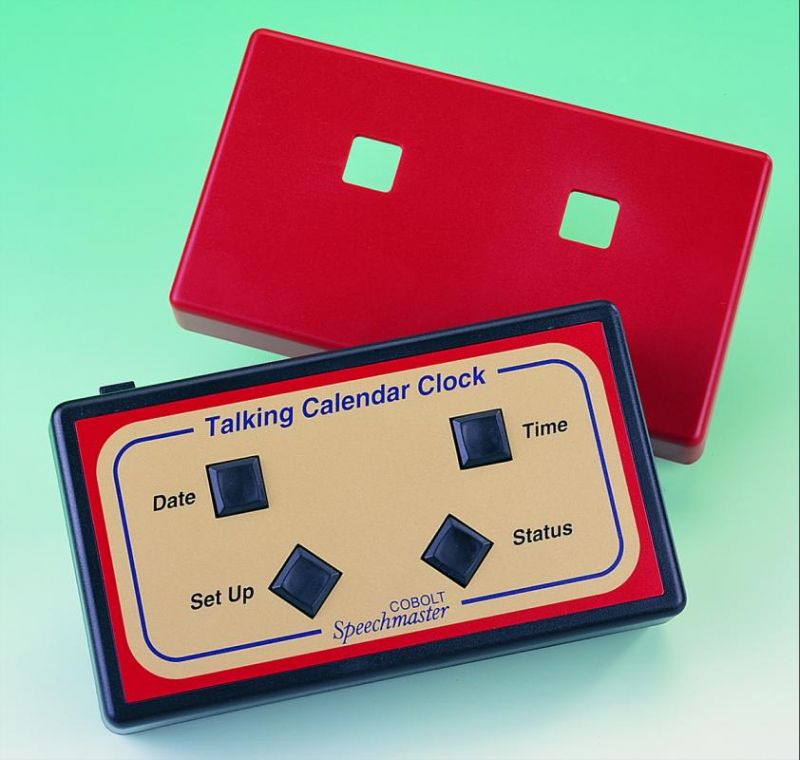 Talking Calendar Alarm Clock
This clock incorporates many of the features our clients have been asking for, including:
Very high speech quality.
Full reporting of the day and date as well as the time.
Automatic adjustment for summer/winter time changeover.
Selectable speechstyles i.e "Two twenty eight PM" or "Almost half past two".
Separately adjustable speech and alarm volumes.
Choice of alarm sounds.
One button reporting of current settings.
Selectable hourly report.
Supplied with removable cover which protects buttons from accidental operation and completely covers the set up buttons. Designed to be very quick and easy to set.
Size: 144mm - 5.67" (W) x 81mm - 3.19" (L) x 34mm - 1.35" (D).
The calendar clock is powered by 1 x standard 9v PP3 Alkaline battery. Can also be powered by optional 7.5V UK mains adaptor.

Supplied with or without batteries.