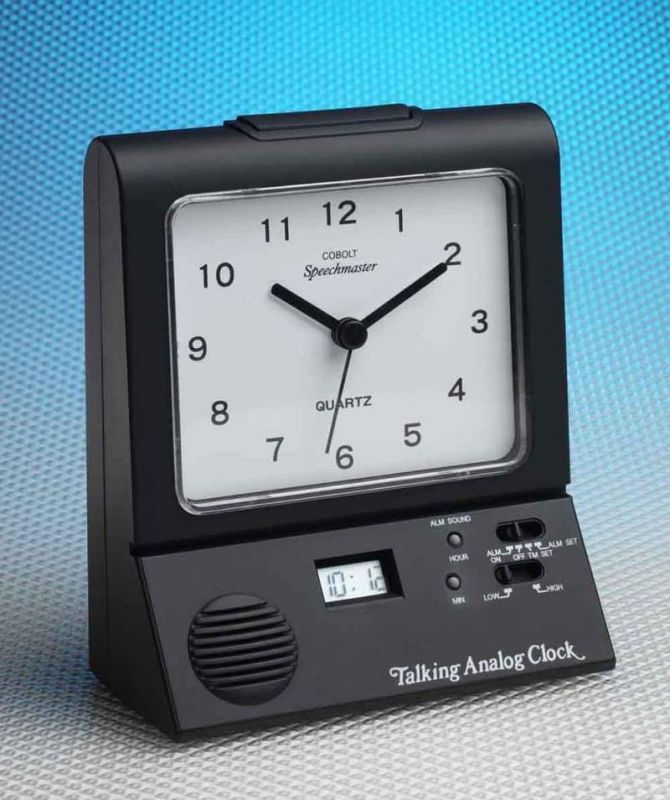 Talking Analogue Alarm Clock
This clock has both a digital display and a large analogue display plus an alarm. The clock has a raised "Talk" button on the top. Very simple to set, the speech is announced in a female voice.
Size: 121mm - 4.77" (W) x 138mm - 5.44" (H) x 60mm - 2.39" (D).
Powered by 4 x AA Alkaline batteries.