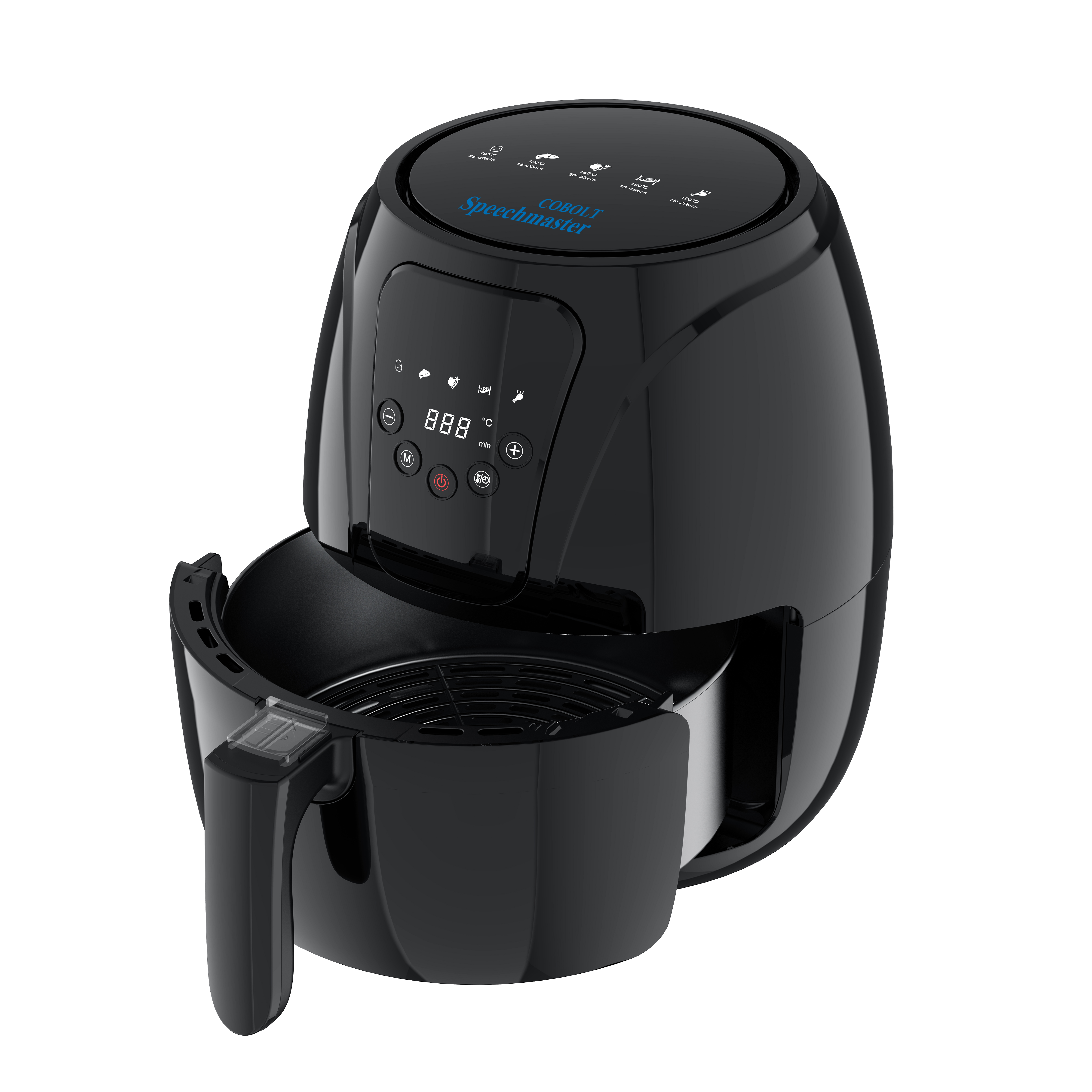 Talking Air Fryer
All the advantages of Air Frying made available with the inclusion of speech. A fast and energy-efficient way of cooking. With a 4 litre capacity and simple-to-operate, raised tactile touch-sensitive buttons. Cooking time and temperature can be set manually between 80-200°C and 1-60 minutes, or with the 5 handy preset categories. The fryer will announce "rearrange the food" halfway through the cooking cycle and has a spoken countdown timer. For safety once complete the fryer will announce "fryer temperature high" every 20 seconds for 2 minutes. All functions are spoken in a clear, male voice. The detachable pan is dishwasher-safe for easy cleaning.

Height 320mm Depth 370mm Width 265mm

PLEASE NOTE WE ANTICIPATE HAVING THIS PRODUCT IN STOCK BY MID DECEMBER AND AS SUCH WE ARE ONLY TAKING PRE-ORDERS FOR THE MOMENT. SHOULD YOU WISH TO PLACE A PRE-ORDER PLEASE CONTACT OUR OFFICE ON 01493700172.