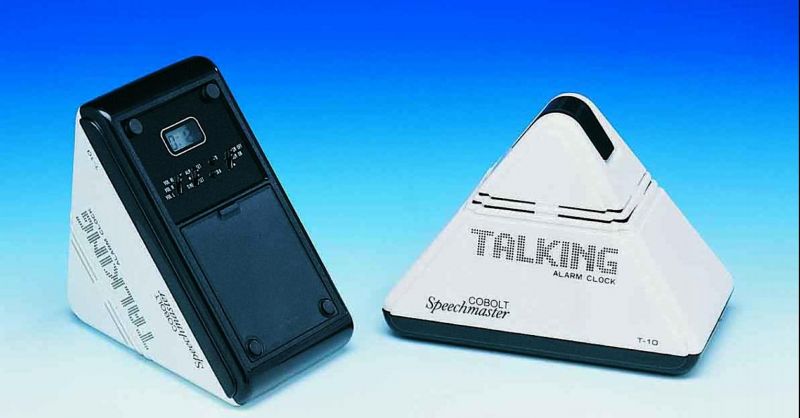 T10 Talking Clock
This unit can be used as either a conventional LCD display alarm clock or a full function talking device.
All functions are spoken when setting the time or alarm.
A touch on the top button causes the time to be announced in a Female voice.
144mm - 5.67" (W) x 107mm - 4.23" (H) x 80mm - 3.15" (D).
Powered by 4 x standard AA 1.5v batteries.

Supplied with or without batteries.