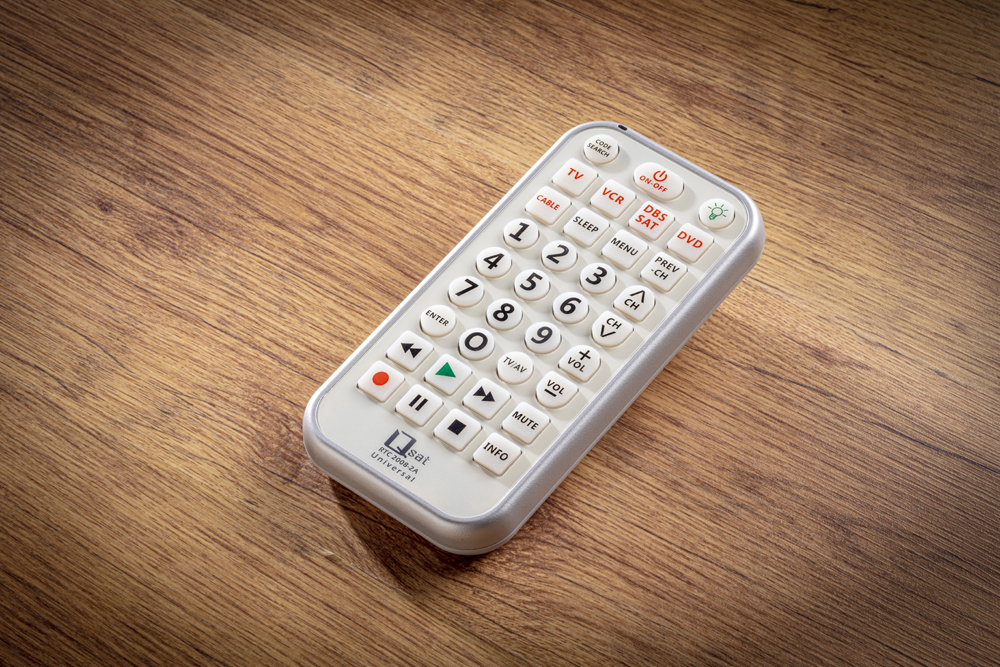 Remote Control With Extra Large Buttons
Compatible with a wide variety of major TV, DVD and SATELLITE/CABLE devices. This Remote is easily set-up by using the codes supplied. The remote can be used to replace 5 seperate remote controls.

Size: 17.5cm 6.75" (L) x 8.5cm 3.5" (W) x 2cm 0.7" (D).

Remote control is powered by 3 x AAA 1.5v batteries (included).