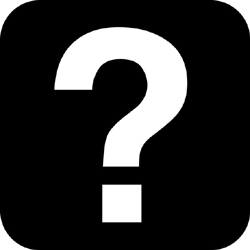 Richard - 04/01/2020
The watch and strap are lovely quality at a very reasonable price. (The holes in the strap are perfect: six in all and the second hole fits me perfectly so this should suit a variety of wrist sizes). The CD instructions are clear and perfectly read in excellent sound quality - microphone placing is ideal! As promised over the phone, the watch arrived set to the correct time and day. Time was not updated so i placed the watch, face down as recommended, on a window sill. When i checked at 4:39am the following morning, the time had been updated, as expected and hoped. The watch voice is clear and at just the right volume level. I am delighted with the watch, bought as a birthday present for my wife, and with the excellent and friendly service, which i always get from Cobolt!


Martin - 27/11/2018
Very helpful call centre staff, kept me informed of availability of products and contacted me when it came into stock.


Madeline - 05/11/2017
Using the site has been a really good experience, being a visually impaired person, its not often i can find exactly what i want so efficiently, fill in information easily and be confident in what i have ordered.


David 10/01/2020
I just wanted to thank you for the excellent and very speedy service of replacing my faulty phone. I posted it to you Wednesday and received the replacement on Friday. The lady who took our initial call was very helpful, a lovely firm to deal with and we will definitely be buying again.


Mark 15/01/2020
My father has received his mobile phone and pouch and he is really enjoying it, yesterday he enjoyed watching youtube videos on it with his niece. Thanks a lot for your assistance and keep up the great work! Paula was fantastic to deal with.


Peter 17/02/20
I have just bought the MK6A Talking Microwave from you for my mother, many many thanks for you help when i phoned prior to the order, which put my mind at rest over any potential issues had mum not got on with the microwave. On the contrary, the item arrived so very promtly after i had placed the order, the appliance has been so easy to use & for mum to understand.


Sarah 16/05/20
The Machine swap happened seamlessly today and we will hopefully try the new machine this weekend. Thanks for getting this sorted so swiftly and with so little fuss, you guys could teach customer service basics to some much larger companies.


Jacqueline 16/05/20
On Thursday morning, i telephoned to order a talking combination oven. I was delighted that it arrived the next day safe and sound. I was seriously impressed with the service, which even included a phone call to me yesterday morning giving me a one hour time slot to expect delivery. Excellent customer service all round, 5 star rating from my end. Looking forward to making good use of the oven.


Mrs Goddard 19/06/20
I would like to thank you for the speed in which you dispatched the "Talking Microwave". The Microwave was purchased for my mother who is severely partially sighted, it meant that throughout lockdown she was able to heat her meals with ease. I would thoroughly recommend this product.


Richard 21/07/20
I purchased a blindshell classic from you a couple of weeks ago and I am so impressed that I wanted to let you know how pleased I am with it. I don't know who designed it but they certainly know what they're doing. I have tried various touch screen phones and this phone is head and shoulders above them all. What I like about it is that it follows the basic layout of my old button phone. I was using all the functions on it within a day, I want to thank the designer of this phone as it has had a major impact on my life.


Brian 28/09/2020
I ordered a big button phone recently for a lady with deteriorating eyesight. I spoke to Sue to place the order and received it the next day, thank you for the prompt service. What a refreshing change from the "due to covid we are unable to help right now". If she or i needs any more equipment i wont hesitate to get in touch.


Sue 23/06/2021
Thank you so much, i have never dealt with a firm that solves problems and delivers so promptly. I am very impressed with your service!



FAQ'S

Mike
Not desperately clear regarding no VAT - with macular degeneration i am advised to avoid glare, but i am not registered blind. I assume i don't qualify.
Answer Whenever a first time customer makes a purchase from us, we will send you a VAT form, once you have filled it out and sent it back to us we will use it too determine whether or not you qualify for no VAT.

Josh
How much do you charge for a battery replacement in watches?
Answer If your watch is a Cobolt Speechmaster then a battery replacement will cost £7. If the watch is any other brand the charge will be £9.

Katherine
How long does it take between ordering something and it being delivered to me?
Answer If you order a Microwave or Combination oven you will receive your items the next day providing you have placed your order before midday. Smaller items are sent out the same day as the order is placed. Please note these delivery times may vary depending on the size and specifications of your order.

Paula
Do you accept Paypal?
Answer Unfortunately no we do not, we accept all major forms of credit/debit cards apart from American Express.

Lee
Do any of your products have guarentees?
Answer Yes all of our products come with a 1 year warranty except for the Blindshell Classic mobile phone which comes with a 2 year warranty.