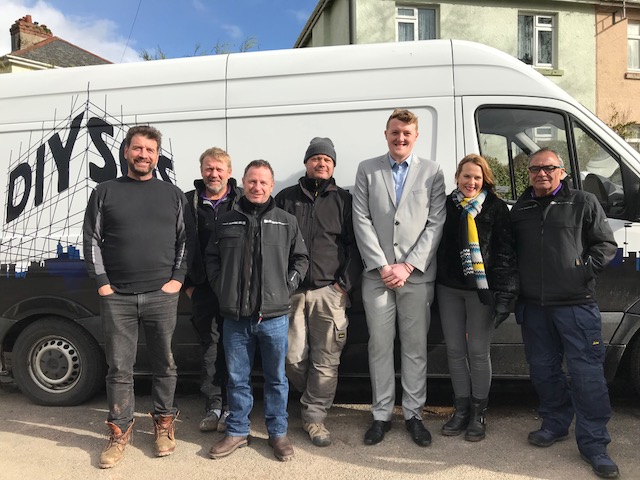 For those of you who aren't aware of DIY SOS, it is a television programme hosted by a guy named Nick Knowles(Far left). The aim of this show is to help out a family in need by renovating and transforming their home. Now DIY SOS does not fund the work done too the house, the work is entirely completed by a team of volunteers generally from the local area, who all give their time, skills and resources to help get the job done.

We are really proud to have been a part of this process. Over a long week and a half Stuarts orignal house has never looked so different, with a spruced up garden, re-decorated interior and re-designed driveway. The guys in Torquay smashed it this year! We want to extend a massive congratulations to Stuart and his family on the new house as well as a huge thank you too the DIY SOS team for inviting us too the reveal day as well as all the volunteers who helped change Stuarts families lives for the better!

The air date for the episode is Thursday 23rd May 2019 on BBC 1 at 9:00pm.