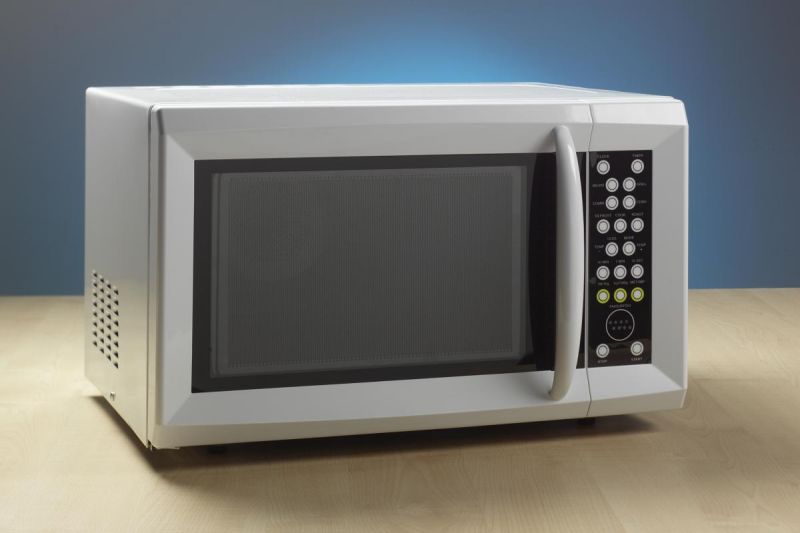 Talking Combination Oven MK2


FREE RECIPE CD WHEN YOU PURCHASE THE TALKING COMBINATION OVEN

This combination oven is an easy to use fully talking microwave with a convection oven and grill. These can be used separately or in various combinations to achieve the optimum and most flexible cooking arrangements of your choice. There are numerous pre-programmed functions for cooking specific foods such as jacket potato, fish, vegetables, pasta and so on as well as a number of roasting programs. The weight of the item to be cooked is entered on the keypad and the oven automatically uses a combination of microwave, convection and grill for best results. The oven speaks all cooking and programme information. Up to 3 cooking programmes can be stored on the 3 favourite buttons so favourite cooking routines are available at the touch of a button. The oven has a rugged stainless steel interior and the buttons provide a tactile feedback.
The Microwave is 900 watts, the Grill is 1150 watts, the Combination is 2400 watts and the Convection is 800 watts. The convection can cook at temperatures of 180 degrees up to 230 degrees.
Dimensions: External; 20.15" - 512 mm (W) x 11.88" - 302 mm (H) x 19.68" - 500 mm (D).
Size Internal 330mm 13.46" (W) x 228mm 8.97" (H) x 342mm 13.46" (D)

Accessories - Metal pizza tray and low grill rack.

Please remember to specify what language you would like when you place your order using the comments box.

PLEASE NOTE: due to the delivery costs of this item, orders placed from countries other than England, Scotland or Wales will be subject to an additional delivery charge. Contact with us is advisable prior to ordering.

This product operates on 220 - 240v therefore is not suitable for use in America.

If this item is returned for a refund, we will arrange for it to be collected but due to the transport costs involved, we will have to make a charge for carriage. We therefore advise you try one of these ovens at a local resource center before ordering.