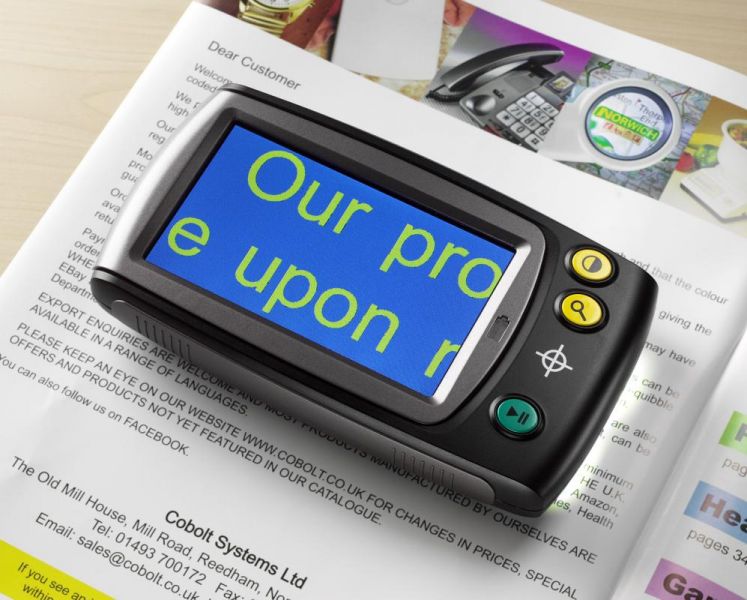 Colour Video Magnifier
This product has been discontinued which means there is limited stock available at this price.

The Colour Video Magnifier has 6 text / background colour mode, plus full colour. The handheld unit is lightweight and easy to use with tactile buttons. There are 5 levels of magnification; x6, x11, x13, x20 and x25. The unit can be used independently or connected to a TV or a computer via a USB converter (available separately). The brightness is adjustable and there is a low battery indicator. Other features include; freeze frame function with zoom capability and built-in stand allows user to write under the camera. Screen size is 4" x 2". Powered by rechargeable batteries (supplied).

Supplied with strap, carry case, charger, video cable and lens cleaning cloth.